Road vineyard
There are two established routes of different lengths for the 205 hectares of vineyards, where you can see the varieties grown, Prieto Picudo, Tempanillo, Mencia, Verdejo and Albarín. The route is signposted with information boards. It can be done on foot, by bike or car.
We have two guided tours of various lengths, marked with information panels, to tour the vineyards, which are surrounded by the purest cerealística steppe and flanked on its southern bank of Cea by hand, which gives this area a rich landscape special that is revealed in this route of the vineyard and wine.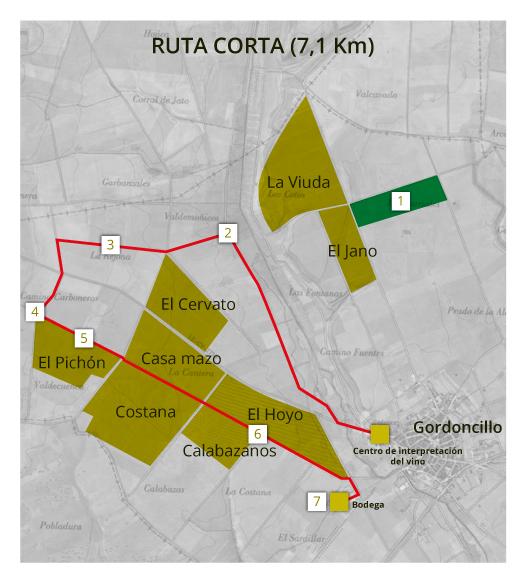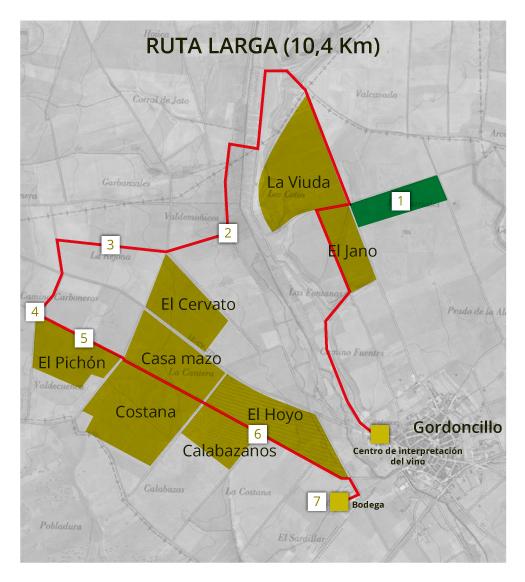 1

FARM ORGANIC GROWTH |

2

RECREATIONAL AREA |

3

4

POINT OF BIRDING STEPPE
You can also do all kinds of activities on these routes, such as running, hiking, biking, horseback ... etc, sports tourism in a unique environment.
During the tour we will have a panoramic view of the winery and vineyards and a point for bird watching, for those wildlife lovers in the region.
At harvest time we can see the different work done in the field, grape picking, grape harvesting machine, etc..

This visit is recommended from May to October.
{rsform 5}
Related Articles